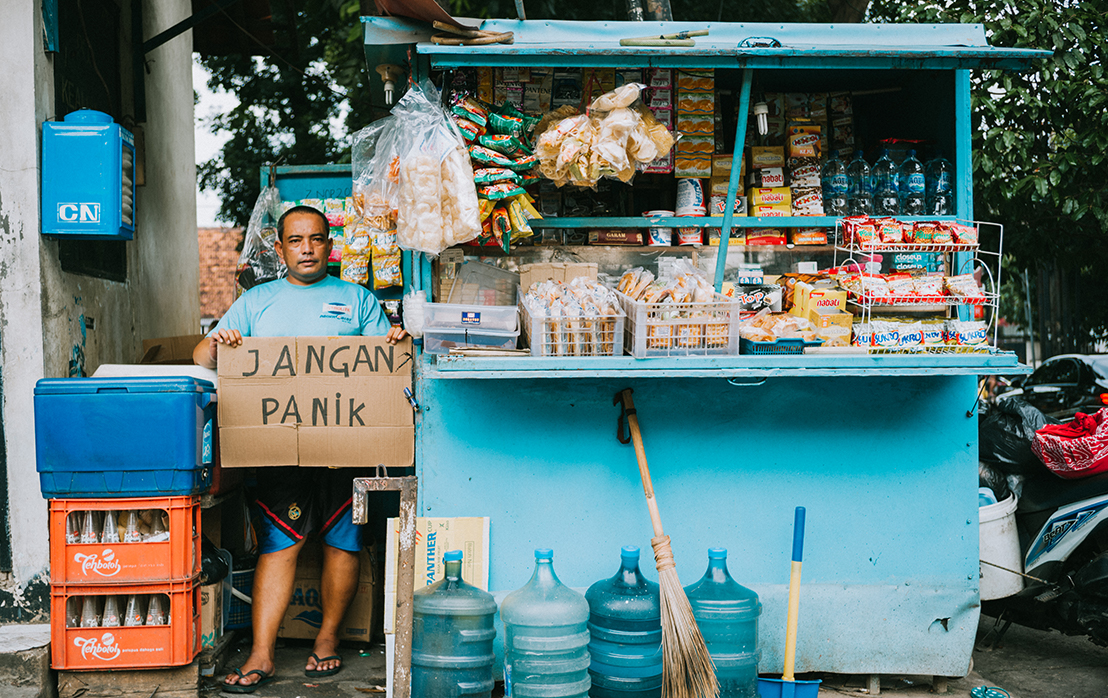 About Anak Bangsa Bisa Foundation
We envision a world where communities proudly prosper. We aim to achieve this by becoming a catalyst that enables resilient changemakers to solve pressing challenges and build sustainable communities.

We are a non-profit organization founded by Gojek. Born out of the unprecedented challenges of the Covid-19 pandemic, YABB is committed to help society build back better.

True to our DNA, we believe that technology and innovation are to be leveraged for good. We uphold the spirit of Gotong Royong, of reciprocity and mutual respect. We acknowledge that to go far, we have to journey together. As such, our activities are initiated internally, from within the Gojek ecosystem, as well as externally, in partnership with impact partners.
Programs
While we started our humble beginnings responding to the difficulties faced by communities due to the pandemic, our efforts steadily grew to include enabling the young to reconnect with education online, helping families put food on the table and helping merchants weather through the economic crisis. Working alongside impact partners we were able to scale our efforts, not only in Indonesia but also in several countries abroad. Our aim was to restore dignity by assisting communities to sustain or get back on their feet. We admire the tenacity and resilience of our beneficiaries, and we continue to learn from them and their struggles every day.
Programs Status
2021 Programs
Coming Soon
#BersamaBISA
Education Aid Program
Ongoing
Staple Goods
Program
Complete
Family Meals
Program
Complete
#BersamaMAJU
Merchant Aid Program
Complete
Meals For Healthcare Workers
Complete
Join people who share the vision
Monica Oudang
Chairwoman of Yayasan Anak Bangsa Bisa
As a new foundation, formed at one of the most challenging times, we are in a position where we are able to reach people who are impacted the most. Our strong relationship with multiple parties has enabled us to hand in hand come up with programs that will change many lives for the better.
Garibaldi Thohir
Governing Board Member of Anak Bangsa Bisa Foundation
I gladly welcome the establishment of Anak Bangsa Bisa Foundation and am proud to be a part of it. This foundation is a true example of the spirit of Gotong Royong (mutual cooperation) that Indonesian people have. Through unity, we are solid to help each other in these challenging times.
Solihin
Corporate Affairs Director of Alfamart
Staple Goods Program with Alfamart is our effort in tackling COVID-19 pandemic. With the spirit of gotong-royong (mutual cooperation), we can overcome this challenge together. We hope collaborative initiative will inspire other parties to take action in anticipating COVID-19 impact.